Now that the bathroom reno is over and there's been some time to catch our breath (and by time I mean 3 weeks have gone by where we haven't so much as looked at a tool; unless you consider a wine corkscrew a tool....you know who you are.) I'm wanting to tackle our dining room nook where we dine on such fine fare as.......anything that can be delivered.
All the main elements are there: grommet-top drapes, paint, chandelier, farmhouse style table, chairs. It's functional but it just doesn't feel "finished", you know?
I'm thinking upholstered chairs on each end are all that we can afford would help break up the black. Lately, I've taken a liking to an eclectic mix of chairs. Also, they're easier on the derriere which is nice since Mr. FC works from home on some days and as he likes to use the dining table (never mind that we have a designated office) for his 2 laptops, drafts, maps, and other boring environmental stuff. I'm sorry honey, but what exactly do you do again? Meh, who cares, as long as it pays the bills.
or something with nailhead details like this: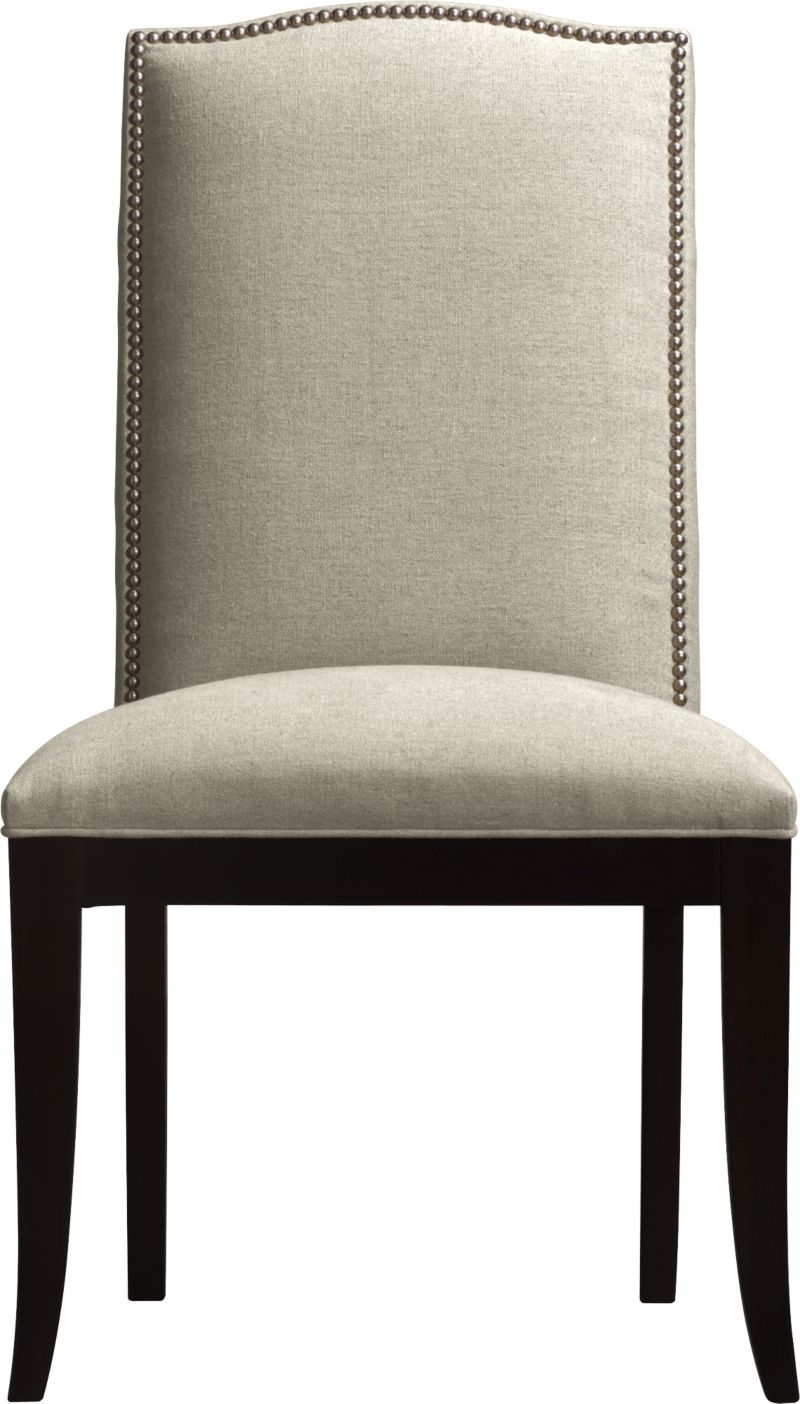 Of course, being the Frugal Queen, I'd like to find more frugal versions of these at Home Goods or somewhere.
I'd like to keep the floor rugless as it opens up the space (I'm sort of infatuated with our wood floors; I can just lick them). And we've been meaning to lower that chandelier but call me crazy b/c I like the twinkle of bare candle bulbs and lowering it could quite possibly blind anyone in the vicinity.

The bathroom sucked all my creativity so I'm just stumped. These quirks aside, what would you suggest for this space by way of:
wall decor? (I'm not totally in love w/ what's there now.)

a centerpiece?

(I have a table runner that I bring out for some occasions, but I'd prefer no runner for everyday.)

different drapes or keep these?
If you're still with me, thank you!!