That title's totally cheesy isn't it? My apologies.


When I saw
Kim
, gardener extraordinaire and hilarious to boot, post about succulents potted in charming milkglass
here
and did her own in ceramicware
here
, I filed that away in my bursting-at-the-seams inspiration folder. Then when I stumbled upon
this image
from creative Grace's blog (aka
chalkcloth tag queen
), I was further enamored.

But as I scoured my local vintage/thrift shops, I came up empty-handed in finding milkglass vases suitable for potting my succulents. Either Coloradoans don't believe in milkglass or some other decor-obsessed collector keeps beating me to the punch.

So a few weeks ago I wandered into Crate & Barrel to buy a wedding gift for a friend and she had these on her registry. They're not vintage milkglass but they're white w/ a footed silhouette and charming in their miniature form.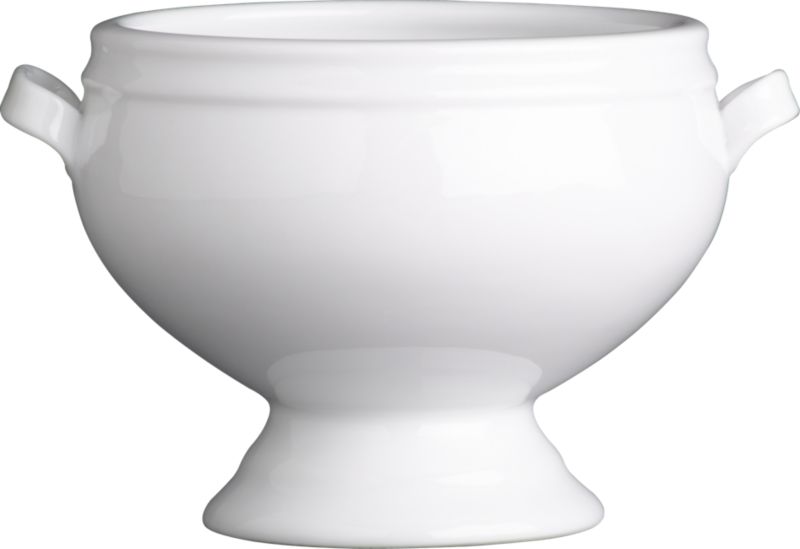 mini fluted bowl (left) for $2.95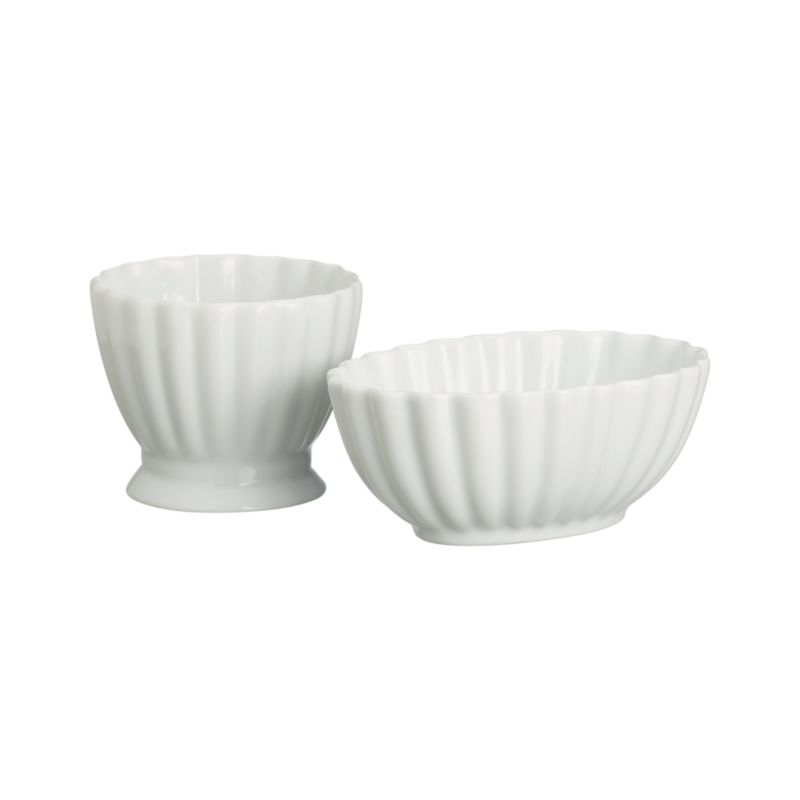 Mr. FC suggested I scatter a few rocks (these are chunks of granite from our landscaping) in the bottom for adequate drainage. Apparently he thinks: environmental geologist = plant expert.

After all that fun squishing dirt and getting my hands dirty, I read the potting mix instructions and it highly recommended wearing gloves as there might be irritants in the potting mix. Well, crap.

Here's what they look like!

I'm digging the urn shape and the scalloped silhouette.
All that horticulturing really tuckered me out. And I know.....I should totally consider becoming a photographer. =]

Note: I potted these 3 weeks ago and am just now blogging about them because I wanted to be sure that they would survive. They're thriving! I may have to prune them if theyget any bigger but these little guys grow pretty slowly. These mini bowls are perfect for succulents because they require very little watering. Other plants might not fare so well, as a pot with better drainage might be required.