OK folks, I've had a venti iced mocha (the breakfast of champions) and I'm raring to go on Q & A Part II.


mrs.leah.maria said...
What was your most favorite project?
Decor: it's a tie between the DIY headboard & the framed seafan
Renovation: our bathroom
On the agenda: Inspired by Holly's recent furniture transformations, I'm itching to refurb a dresser to use as a sideboard.

nameisgrace said...
do you and mr. fc have any traditions that you do every year...
We love to travel so we try to do at least one big trip a year. Some memorable trips we've gone on so far: Thailand, the Bahamas, Mexico, North Carolina, Oregon/Pacific Northwest. If we can't travel, we do what we call a "stay-cation" where we both take a week off and just stay local. We'll go out for a few fancy meals and do things we don't typically do, like visit the museums in Denver, catch a Nuggets or Broncos game, or attend a production at the Performing Arts Center. Always a fantastic time to take a breather from life!

what is your current must-have for summer...
Does SPF count? I'm already freckley as it is, and being that we're at 5,800 ft elevation here, sunscreen is my BFF.
Fashionista I am not! I'm pretty casual when it comes to my summer uniform. Tank tops and J Crew bermuda shorts or denim pedal pushers are the theme. I've been switching it up a bit with ruffly tanks or adding a fun rosette pin to my tank tops. My friends and Mr. FC make fun of me for this but I've also been partial to topping things off with a string of knotted pearls. Because I'm quirky like that.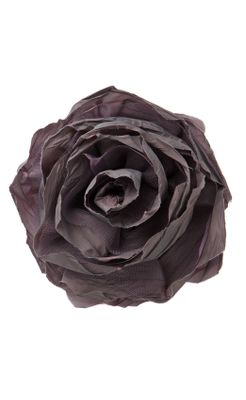 live a colorful life
said...
Favorite book?
A couple of years ago I read The Time Traveler's Wife and it really struck a chord with me. And of course, I read anything Jane Austen put on paper. She was a writer who lived way ahead of her time.

Favorite paint color? (ha, and I ask that because I got MY favorite paint color from YOU!)
That was Coastal Villa, right? =] Love that color!
My favorite is our living room color (Valspar Arid Plains) as it's a perfect soft cappucino color with grey undertones. I'm dying to try Farrow & Ball's Mouse's Back ever since I saw it in an issue of House Beautiful.

Favorite source of design inspiration?
Blogs! I especially adore blogs that balance design, life, and DIY projects/renovations.

live a colorful life
said...
Favorite music group?
&

J
said...
What is your favorite song?
I doubt my taste in music would impress anyone as I listen to either classical (5 yrs of playing the violin and 3 yrs of ballet will do that to you) or main stream music. Currently in rotation on my iPod: Blackalicious (giggle at the name if you must, I know I did, but they are phenomenal), Jason Mraz and Regina Spektor. My all time favorite song of hers is Fidelity. The video's totally effed up, but the melody's sweet.
what is a typical day in the fc household.
Typical weekday:
My alarm goes off at 5:30 am sharp and I immediately get up. I'm a light sleeper and don't believe in the snooze button. Feed Hiro (he's a light sleeper too) and brew some strong-ass coffee. Hop in the shower, get dressed/do hair/make-up (and by make-up I mean lotion & chapstick) in 30 minutes flat. Take the dog on a stroll. Kiss Mr. FC good-bye, grab my coffee (no breakfast for me; I could just hear nutrionists everywhere reprimanding me), and hop in the car for my 20 min. commute to work.
My work schedule varies depending on patient load and clientele. I'm fortunate in that I do have short days (7 - noon = AWESOME) but there are long days as well (7am - 7pm = YIKES), and days where I can work from home. Love my job, hate my job, get pissed at health insurance companies and attornies, feel rewarded, yadayada.
If it's an early day for me, I head home to take Hiro on a hike. Then I usually work on whatever house project we have going on, tidy up the house, then work on a blog post for the next day. If that's not wild, I don't know what is.........
If Mr. FC isn't traveling for work, we do dinner together. Usually out on our deck, with a bit of wine, and catch up on our days. Then I catch up on my blog reading and he watches whatever crap is on TV, or we both take in a Netflix movie.
If he's traveling, then I've been known to stuff a whole Chipotle burrito in my stomach, then moan about why I thought that was a good idea.

Shannon said...
I'm just here for the lemonade ;)
::pours a strong, ice cold glass and passes it to Shannon:: Cheers!!

G+D said...
I've always wanted to know your first name. Dare to share?
D, you saucy little minx! Sorry but I might have to plead the 5th on this one. I have such an unusual first name that I'm sure if someone wanted to track me down they probably could! Not that I'm a hot commodity or anything (Jonas brothers I am not) and call it paranoia if you will. I hope no one takes offense to me not revealing my name but I will honor Mr. FC's request that I still keep some sort of anonymity around here. Yes, I know that's ironic as I've plastered my face on some of my posts and a blog is hardly an anonymous endeavor, but this is our twisted logic. I will say that my first name starts with an "N". =]

Stay tuned for the final Q & A installment.

Please keep the cheers of relief to a dull roar. =]